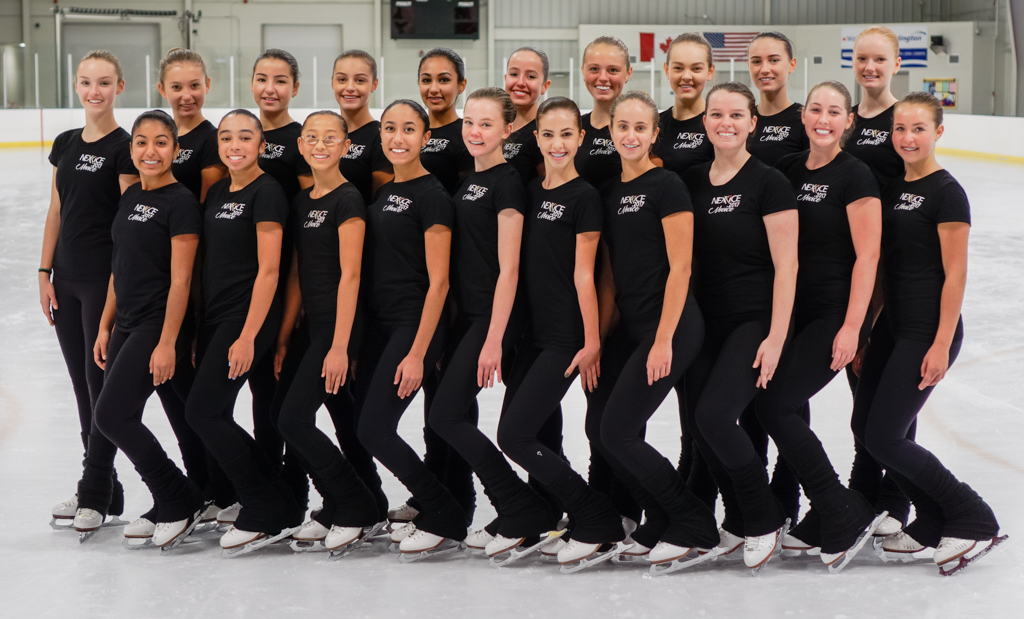 Theme
Elvis.
Coaches
Jennifer Beauchamp-Crichton and Danyel Wright-Dykstra
Managers
Amy Sawyer, Jackie Napier and Nafees Sheikh (Business Manager)
Ashley B, Ashley K, Avery, Chelsea, Hillary, Imane, Jannat, Jessica, Kaylee, Maddy, Madison, Meghan, Mya, Natalie, Nitika, Savana, Sophia, Taylor, Tegan, Victoria
Competition Accomplishments
Bill Phillips in Stratford – 
Gold Medal
Winterfest in Mississauga – 
4th Place
Synchro Capers in Oakville – 
Gold Medal
Regionals in North York – 
Gold Medal
Nationals in Calgary – 

4th Place
Season Best Mark 68.08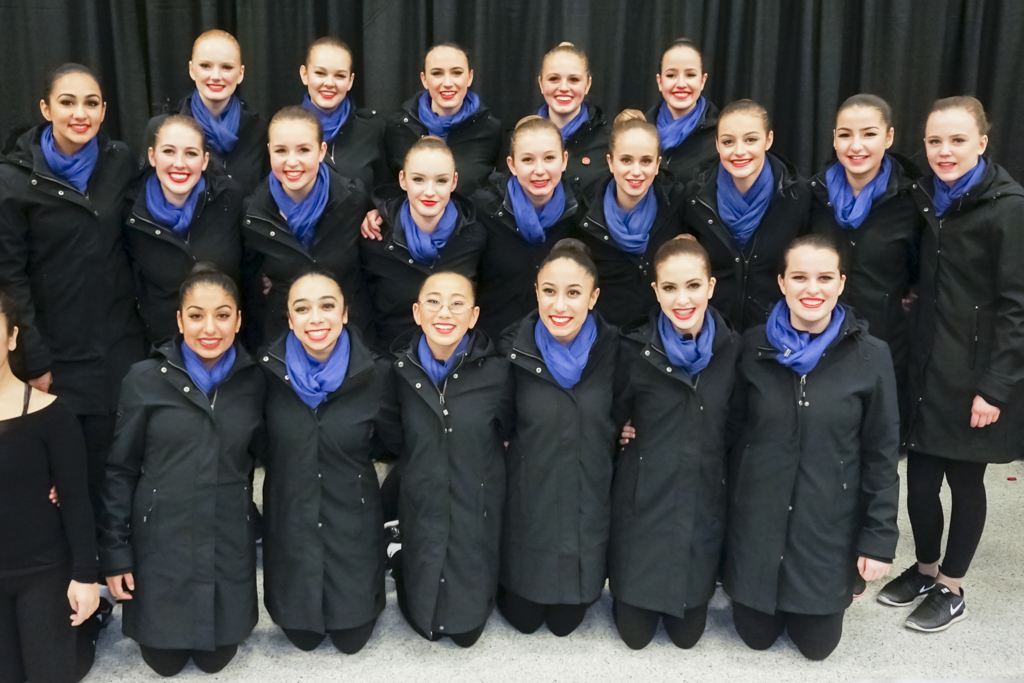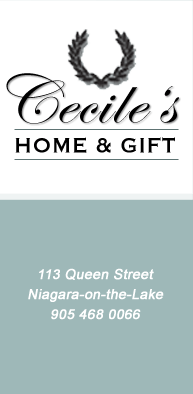 Thank You Chris and Denis from Cecile's Home & Gifts for providing the beautiful scarves.
The strength of the team is each individual member. The strength of each member is the team.