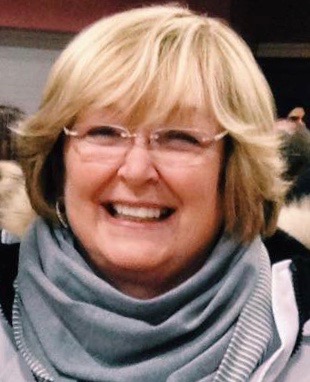 It is with great sadness that we inform you of the passing of our dear friend, coach and colleague, Alyson Eccles.
Alyson passed away early Saturday morning after a very courageous battle with cancer. Our heartfelt sympathy goes out to her family, husband, Colin, sons Connor and Andrew and daughter, Lauren.
During Alyson's tenure with NEXXICE, she coached teams at the Beginner, Juvenile, Novice and Intermediate levels. Prior to amalgamating with NEXXICE, Alyson successfully coached many teams under the Ice Image umbrella at the Burlington Skating Centre.
Alyson was passionate about synchronized skating and she worked tirelessly to build a strong foundation upon which the NEXXICE organization flourished. She instilled in the many athletes whom she coached, a lifelong love and commitment to their sport. Alyson was a good friend and mentor to her fellow coaches, always happy to lend support or advice when it was sought.
Information about the funeral arrangements for Alyson Eccles can be found at this website: 
https://www.arbormemorial.ca/…/obituari…/alyson-eccles/27507