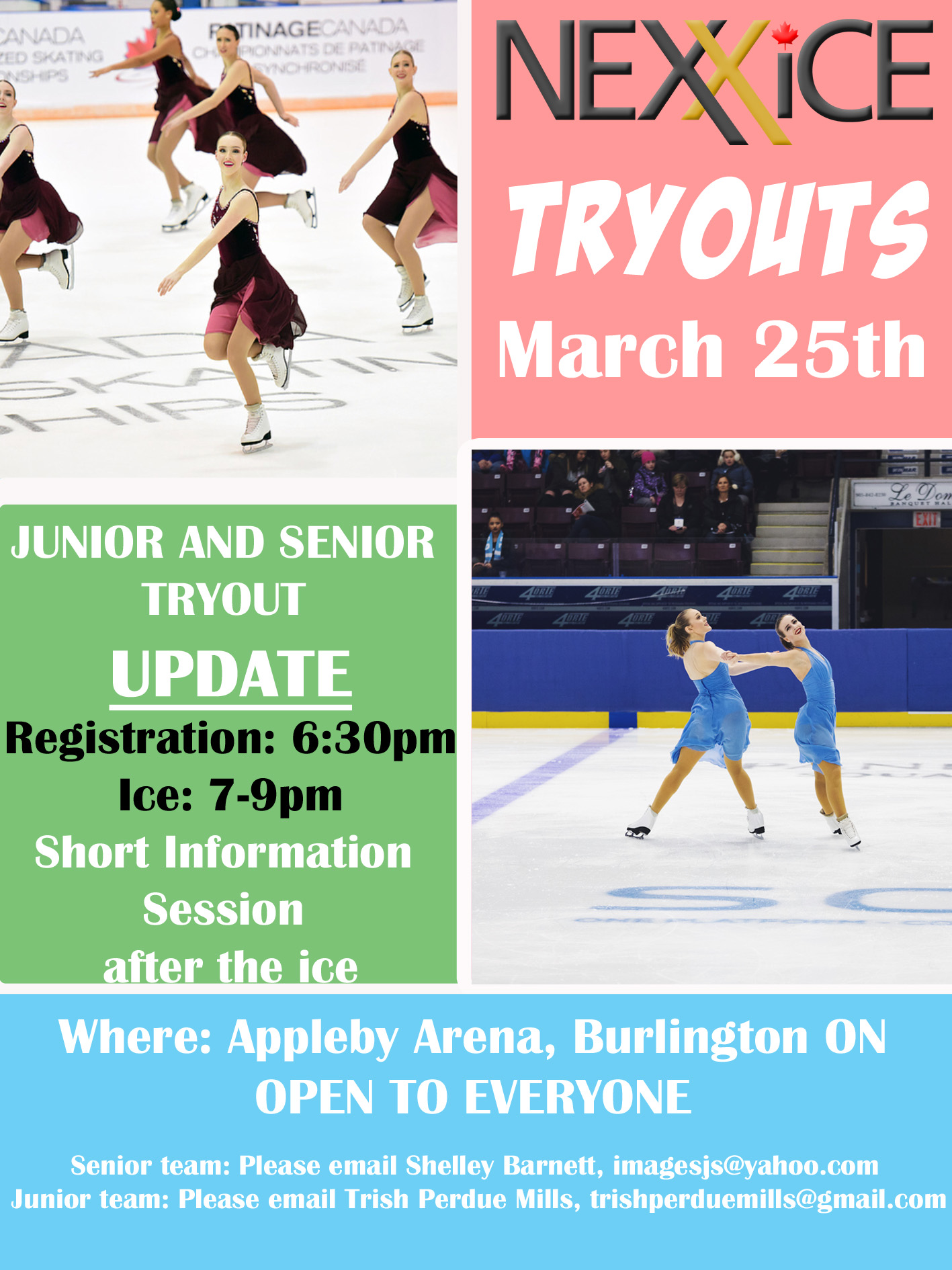 Please download and complete the 2018 Try-Out Registration Form.
E-mail the completed form to nexxiceatbsc@yahoo.ca
NEXXICE is hosting a try-out session for both our Junior and Senior team.  We are very excited to have skaters from across Canada as well as international skaters come out on March 25, 2018.

Please note the time change!  Registrations start at 6:30pm, and the on-ice session will run from 7pm to 9pm.

An additional Junior team try-out has been added on April 3, from 8:00pm to 9:30pm at the Sixteen Mile Sports Complex in Oakville.